Lots of Prizes: 12 days of them to be exact
Grand Prize: 2023 Corvette 2LT, Z51 or $50,000 Cash!
New and Expanded Prizes this year!
We decided to go BIG (think VIP) this year. No more basic model Corvette. We decided to upgrade to a 2LT with that speedy Z51 package. After all, this is a small, but important 70th anniversary year. We wanted to make more people happy by adding more prizes and more money. I guess more is better. You knew that already.
You're here for the Corvette.
You're here for the party.
2023 Corvette 2LT, Z51 Package
We went all out this year to celebrate 60 years of the Corvette with a 2LT and the supercharged Z51 package. Rapid blue, black leather and yellow accents make this the best ride yet.
Family Vacation Package to Disney World
Some people thought the car wasn't enough. We just like the idea of adding more prizes. This one is for the whole family. Disney vacation for four or $10,000 in cash. Not bad for coming in 2nd place.
Tons of Cash Prizes
There are 10 additional cash prizes ranging from $500 – $2,500 so more people can win! We want more winners and more happy people in our communities. Don't wait – tickets sell out early!
Monthly Bonus Prizes
Each month starting in April (through December), we will draw from the already sold tickets, a special winner to receive the monthly prize. Car wash kit, gas cards, bonus tickets, VIP parking at our church (is this a joke? – depends), and more. Bonus Prizes are available to all regardless of your location!

All proceeds benefit Saint Jude the Apostle Church in Erie, PA. Founded in 1955, the parish church was completed in 1971 at its current location on 6th and Peninsula. It continues to be a beacon of hope for our entire community. Your contribution by purchasing a ticket helps us sustain our various ministries. 
Thanks to your generosity we are able to feed and shelter the homeless, provide quality religious education to children, teens, and adults, enhance our liturgies and parish/school campus to be a welcoming place of belonging. Our raffle invites visitors and parishioners alike to make a difference in the lives of many. Thank you for your support. Grand Prize: Experience the Thrill
Looking for the ultimate sports car experience? Look no further than the Chevrolet Corvette 2LT Z51. With its sleek design, powerful engine, and top-of-the-line features, this car is designed for true driving enthusiasts. The 6.2L V8 engine delivers an impressive 495 horsepower and 470 lb-ft of torque, while the 8-speed automatic transmission provides lightning-fast shifts. The Z51 performance package adds even more excitement, with features like a performance suspension, larger brakes, and an electronic limited-slip differential. Inside, the Corvette 2LT Z51 boasts a luxurious cabin with premium leather seats, a Bose sound system, and a host of advanced technologies to keep you connected and entertained on the road. Don't settle for anything less than the best – experience the thrill of the Chevrolet Corvette 2LT Z51 today! Awarded December 24th.

2nd Prize: Experience family Fun
Disney World in Florida is a magical destination that is truly amazing to visit. From the iconic Cinderella Castle to the thrilling rides and attractions, Disney World offers something for everyone. Whether you're a child or an adult, the park's immersive atmosphere, engaging shows, and delectable food make it a must-visit destination. The attention to detail and the friendly service provided by Disney cast members create an unforgettable experience that leaves visitors in awe. With a variety of theme parks, water parks, and other entertainment options, Disney World is the ultimate family-friendly vacation destination. We will work with you to plan the ideal family vacation worth over $10,000 or you can always take the cash option and go where you please! Awarded December 23rd. Or choose the cash option of $10,000 and make your own memories!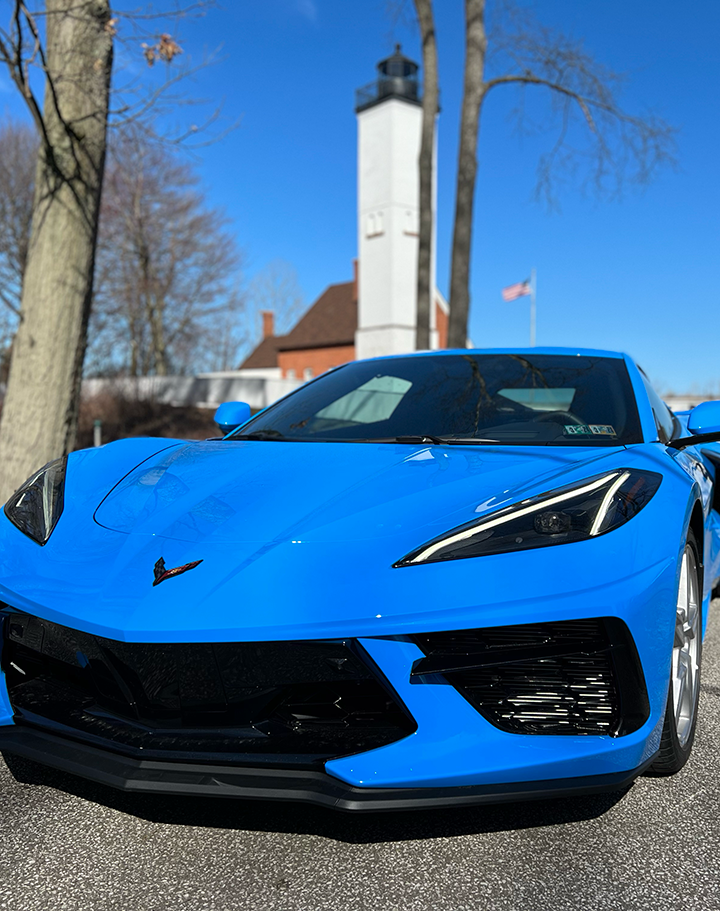 More Winners. More
happy

people.
The 12 Days of Christmas
We used to give away a Corvette on Christmas Eve. We are still going to do that, but wait…there's more.
Starting December 12th, we will give away cash prizes (see below), then December 23rd, a family vacation to Walt Disney World (Florida), and once again on December 24th the amazing 2023 Corvette Stingray 2LT worth over $82,000!
All tickets are available to win all the prizes! You could win multiple times!
This is truly a year to celebrate.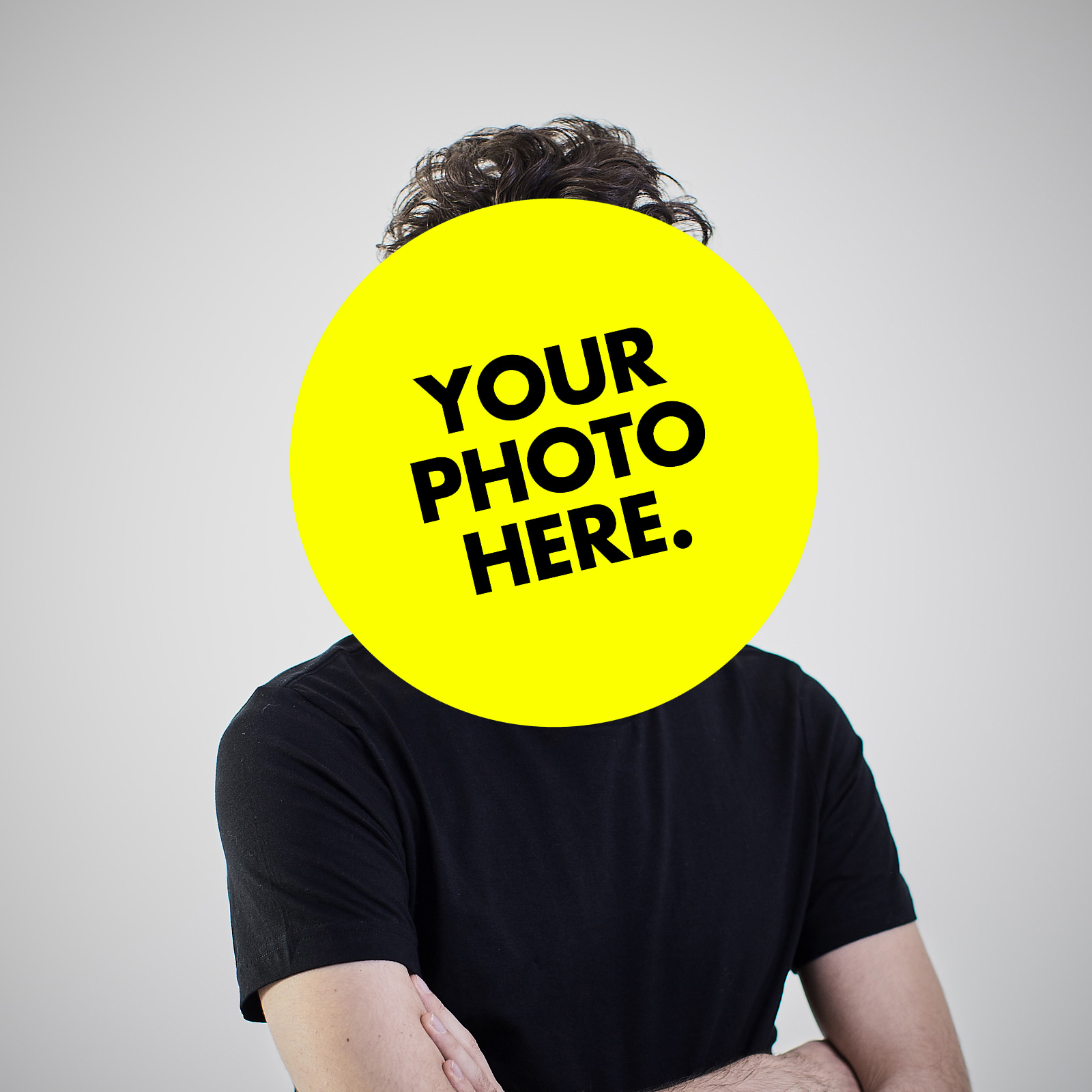 2023 Corvette Winner
Are you going to take the car or the cash prize?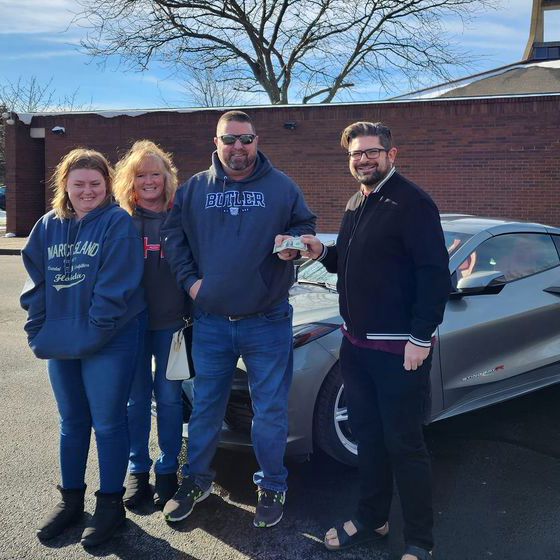 2022 – MICHAEL ESTEP from CHUEUBUSCO, INDIANA
Won the 2022 Corvette 1LT Stingray from McQuillen Chevrolet of Girard and drove it back to Indiana.
2021: JASON A. COLLINS of MILLCREEK TWP, PA
2020: JOHN BALDWIN of ERIE, PA
2019: T. D. SANDERS of WATTSBURG, PA
2018: LAURA POTTER of ERIE, PA
2017: DON BENCZKOWSKI, JR of ERIE, PA
2016: KEN WIDER of SEAFORD, NY
2015: TIMOTHY GALLAGHER of NORTHFIELD, MN
2014: KATHY KERN of ERIE, PA
2013: JOAN PETRUSO of ERIE, PA
2012: CHARLES LAWSON of LIMA, OH

When are the drawings?
The 2023 Corvette 2LT (or $50,000) will be drawn at 7pm Christmas Eve, December 24th.
The Family Vacation for Four to Disney World (or $10,000 cash) will be drawn at 7pm on December 23rd.
Cash Prizes, each night at 7pm (based on the PA Pick 4 Numbers)
December 22: $2,500
December 21: $1,000
December 20: $1,000
December 19: $1,000
December 18: $1,000
December 17: $1,000
December 16: $500
December 15: $500
December 14: $500
December 13: $500
December 12: $500

How are the ticket numbers drawn?
Tickets are based on the Pennsylvania Lottery Pick 4 drawing held each night at 7pm.

How much are the tickets?
Only $50 each. 3 for $100, 7 for $200, 18 for $500, and 40 for $1,000!
Address
Saint Jude the Apostle Church
2801 W. 6th St.
Erie, PA 16505